Incidental Contact
by Eden Connor
Description:

What if a random kiss with the wrong woman feels like more than incidental contact? What if you sense every mistake brought you to this place, with this person? What if you know you'll have to clean up your bad-boy past and can't offer her much of a future, but you're determined to win her heart? What if you're also having...performance issues? Welcome to Eric De Marco's world. First person to say 'go hard or go home' gets his ass kicked.
About the Author:

Eden Connor graduated from Converse College with a degree in Psychology so long ago, her sheepskin is chiseled in stone. She's been a graphic artist, a bridal photographer and an antique restorer. Since the death of her true love, she raised two children to adulthood and now has the time to return to writing. She writes primarily contemporary erotic romances, the odd bit of erotica and an occasional paranormal piece. Most of her writing is set where she lives, in South Carolina, so expect the handsome stranger to come equipped with a slow drawl. Addicted to hazelnut creamer, baseball and cranberry glass, she likes the music of Motown and when not writing about adults behaving badly, she takes a stab at the occasional needlepoint canvas.


Social Links:
Website
●
Twitter
●
Facebook
●
Goodreads
Buy Links:
Amazon
Tour Coordinator: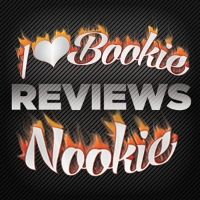 Please check out the other stops on this tour today:
Check out the entire schedule of the 18 Holiday Party Blog Tour stops & participating bloggers HERE.